We are not affiliated with any brand or entity on this form
Get the free calendar form
Show details
Hide details
DAILY CALENDAR Date TIME PROJECT APPOINTMENTS 7 AM 8 AM 9 AM 10 AM 11 AM Noon 1 PM 2 PM 3 PM 4 PM 5 PM 6 PM 7 PM 8 PM 9 PM NOTES TO-DO ITEM PHONE CALLS NAME PHONE # Art Of CE has many more forms for
Get, Create, Make and Sign fill out calendar online
Get Form

eSign

Fax

Email

Add Annotation

Share
How to fill out calendar form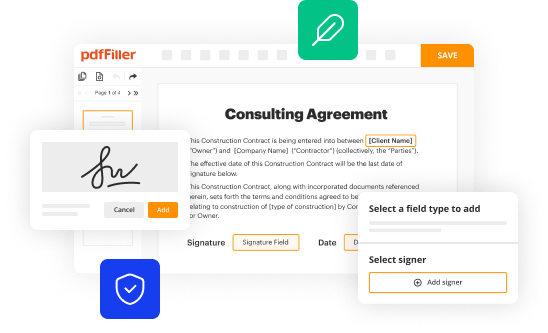 How to fill out a calendar?
01
Start by gathering all the important dates and events that you want to include in your calendar.
02
Organize these dates and events by month or week, depending on your preference.
03
Use different colors or symbols to differentiate between different types of events or categories.
04
Add important reminders or to-do lists alongside the dates to help you stay organized.
05
Make sure to leave some space for notes or additional information that may arise.
06
Regularly update your calendar with new events or changes to existing ones.
Who needs a calendar?
01
Students who want to keep track of their class schedules, assignments, and exams.
02
Professionals who have multiple meetings, deadlines, or appointments to manage.
03
Working parents who need to juggle their own schedules along with their children's activities.
04
Individuals with personal goals or fitness routines that require consistent planning.
05
People who want to remember birthdays, anniversaries, or other special occasions.
06
Anyone who wants to stay organized and manage their time effectively.
This is how it works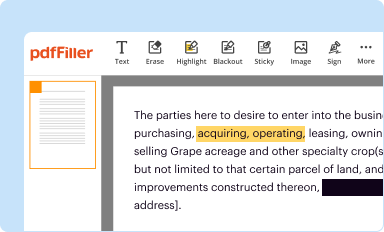 Edit your calendar form form online
Type text, complete fillable fields, insert images, highlight or blackout data for discretion, add comments, and more.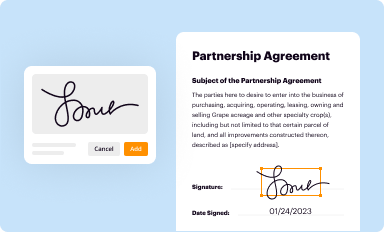 Add your legally-binding signature
Draw or type your signature, upload a signature image, or capture it with your digital camera.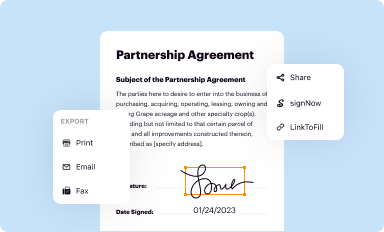 Share your form instantly
Email, fax, or share your calendar form form via URL. You can also download, print, or export forms to your preferred cloud storage service.
How to edit fillable calendar online
In order to make advantage of the professional PDF editor, follow these steps below:
1
Check your account. If you don't have a profile yet, click Start Free Trial and sign up for one.
2
Upload a file. Select Add New on your Dashboard and upload a file from your device or import it from the cloud, online, or internal mail. Then click Edit.
3
Edit fill in calendar form. Replace text, adding objects, rearranging pages, and more. Then select the Documents tab to combine, divide, lock or unlock the file.
4
Get your file. Select the name of your file in the docs list and choose your preferred exporting method. You can download it as a PDF, save it in another format, send it by email, or transfer it to the cloud.
With pdfFiller, it's always easy to work with documents. Try it!
People Also Ask about fillable calendar
How do I create a fillable calendar in Google Docs?
How do I make an editable calendar?
How do I create a fillable calendar in Google Sheets?
How do I make an editable calendar?
How to create an interactive calendar?
How do I make an editable calendar in Google Docs?
Online Fillable Calendar is not the form you're looking for?
Search for another form here.
Comments and Help with fill out calendar
Video instructions and help with filling out and completing fillable calendar
Instructions and Help about fillable monthly calendar form
I in this video we're going to learn how to create a calendar in Excel we'll walk through an example of a month calendar that you can recreate for any month for any year, and we'll create the calendar so that it's fillable and printable in our spreadsheet the first thing we'll want to do is set our margins, and you'll do this by going up here to the page Layout tab and choosing margins now I like to set my margins at one-inch this setting works well with most printers and also if you later decide to create a PDF of the calendar and all you have is the free version of Adobe Acrobat to make your PDF one inch will be the default margin size and if your spreadsheet is set to anything other than that your PDF won't look just like your spreadsheet, so my preference for this is to create the calendar while in page layout view now it doesn't really matter which of you choose this is just my personal choice it makes it easier for me, but you choose what you like now to change your view just go to the View tab and click on the view that you want to work in so in my case like I said we'll be choosing page layout the next thing we'll want to do is lay out our days of the week I'm going to create this from Sunday to Saturday if you're looking to create a work week calendar you can skip Saturday and Sunday, and then you could just make your columns wider, so we'll type Sunday in this first cell, and then we'll drag it over to where your autofill says Saturday it's right here now if for whatever reason your spreadsheet does not Auto fill the days with the week you can add them as a new list by going to your options or just type them in so once we have this we'll now Center them we'll go back to the Home tab we'll choose Center will bold them, and then we'll give them a little of color let's make them a dark blue so once you're done typing your days of the week the next thing you want to do is highlight all the columns that have days of the week in them, and then we'll drag will just grab up here between any column, and we'll drag them over to where the days of the week and the width of your spreadsheet, and you want to highlight and drag all of your columns at the same time so that they all expand to the same size you could also set the width of one column and then copy and using pay special copy over just your column width, but it's easier to drag your columns together the next thing we'll need to do is to create an area for each week though rather than enlarge the rows we'll create boxes around them, and we're going to do this using borders now we're going to do it this way so that we end up with a blank cell in each day that you can use to type in or fill in activities if you choose to use your calendar electronically now to make sure we covered the four month no matter the month no matter of the year we're going to create space for six weeks now for this example I already remeasured it before, so I guess I did a little of cheating but for the one-inch...
FAQ
Who is required to file calendar?

The Internal Revenue Service (IRS) requires most taxpayers to file a tax return on a calendar year basis. This means that taxpayers must file their return by January 31 of the following year.

What is the purpose of calendar?

The purpose of a calendar is to provide a system for tracking and organizing days, weeks, months, and years. It can be used to remind people of important events, holidays, appointments, and other occasions. It also provides a way to visually organize time, helping people plan ahead.

What information must be reported on calendar?

The information that must be reported on a calendar typically includes dates, times, events, deadlines, and appointments. Other types of information that may be included are holidays, birthdays, anniversaries, and reminders.

When is the deadline to file calendar in 2023?

The deadline to file calendar in 2023 will vary depending on the jurisdiction. Generally, calendar year filings are due on April 15th of each year.

What is calendar?

A calendar is a system for organizing and measuring time, typically divided into days, weeks, months, and years. It is used to keep track of events, appointments, holidays, and important dates. Calendars can be physical objects such as printed sheets or digital tools like apps and software. They provide a visual representation of time and are widely used for planning and scheduling purposes.

How to fill out calendar?

Here are some steps to help you fill out your calendar effectively: 1. Assess your commitments: Take some time to review your existing commitments such as work schedules, meetings, appointments, and events that are already fixed. This will give you a sense of the time you have available for other activities. 2. Set goals and priorities: Identify your goals and priorities for the time period you want to fill out. This could include personal goals, work-related projects, educational pursuits, health and wellness activities, social events, or any other tasks or objectives. 3. Block out regular activities: Start by filling in recurring activities that take place on a regular basis, such as weekly meetings, classes, exercise routines, or appointments. Establishing a routine can help maintain consistency and structure in your schedule. 4. Plan for important deadlines: If you have upcoming deadlines or time-sensitive projects, allocate specific time slots dedicated to working on these tasks. This will help you stay organized and ensure you have sufficient time to complete them. 5. Allocate time for specific tasks: Break down your goals and tasks into smaller, actionable steps. Set aside dedicated time slots in your calendar to work on these tasks. For example, if you have a project, allocate specific hours each day or week to focus solely on completing it. 6. Prioritize self-care and downtime: It's essential to prioritize self-care activities, relaxation, and downtime in your schedule to prevent burnout and maintain overall well-being. Allocate time for activities that help you unwind and recharge, like hobbies, exercise, spending time with loved ones, or simply taking breaks throughout the day. 7. Be flexible and realistic: Keep in mind that unexpected events or changes may arise, so be adaptable with your schedule. Allow some buffer time between tasks to account for potential delays or unplanned activities. Additionally, it's important to be realistic about the time required for each task to avoid overwhelming yourself. 8. Utilize technology or tools: Consider using digital calendar apps or online tools that offer reminders, notifications, and syncing capabilities across devices. These tools can help you better manage and organize your schedule efficiently. Remember that filling out your calendar is a personalized process, so adjust these steps to fit your specific needs and preferences.

What is the penalty for the late filing of calendar?

The penalty for the late filing of a calendar can vary depending on the specific jurisdiction or organization. Generally, if a calendar is not filed by the required deadline, there may be consequences such as fines, fees, or other administrative penalties. These penalties are typically determined by the governing body or regulations overseeing the calendar filing process. It is advisable to research the specific rules and regulations in your jurisdiction to determine the exact penalties for late filing of a calendar.